Discover more from The Experiment
The Experiment is an early '60s TV talk show hosted by Jason Stanford. Every week he opens with a monologue before sharing the stage with a curated stable of writers before offering suggestions on what to do, read, watch, and listen to.
Over 2,000 subscribers
A Presidential Daily Briefing
A guy who's written Presidential Daily Briefings does one for The Experiment
My friend Matt Zeller is a Major in the U.S. Army Reserve and a former officer of the Central Intelligence Agency, in which capacity he wrote many Presidential Daily Briefings for President Barack Obama. He remarked to me the other day that a PBD, as they're called, would be quite frightening these days, and I asked him to write one for us in the same format President Obama would have received it.
It is quite frightening.
Zeller is also the Co-Founder of No One Left Behind, a Truman National Security Fellow and an adjunct fellow at the American Security Project. He authored Watches Without Time (Just World Books, 2012), which chronicles his experience serving as an embedded combat adviser with the Afghan security forces in Ghazni, Afghanistan, in 2008. He was the Democratic nominee for Congress in 2010 in NY's 29th Congressional District, which was a crappy year to run as a Democrat. He earned a BA in Government from Hamilton College and a MPA and a MA-IR from The Maxwell School at Syracuse University.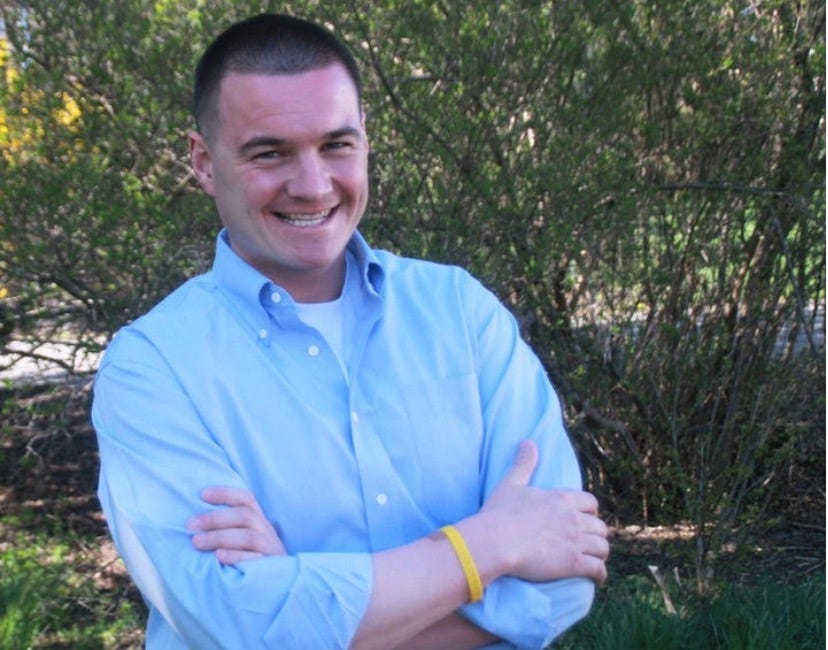 Perfect Storm of Crises Poses Historical Threat to American Stability
The United States is currently embroiled in overlapping medical, economic, and political crises that combined will likely lead to profound civil and social strife and poses the greatest challenge to the country's well-being since 1861.
President Trump and his administration's surrogates have successfully politicized the American population's response to the pandemic, discouraging broad and rapid adoption of effective public health measures such as imposed lockdowns and face mask laws. This politicization combined with the collapse of any sound Federal health policy to coordinate efforts between states, has resulted in numerous subsequent outbreaks throughout the United States, with personal protective equipment and ICU beds once again in short supply. 
The United States already has lost over 135,000 citizens due to the virus, and it is home to the world's worst outbreak with over 3.4 million cases. 

Current projections suggest a toll of 225,000 American deaths by November with as many as 1.9 million deaths if coronavirus infects 70% of the US population within the next two years. 
Additionally, the coronavirus pandemic has resulted in the most precipitous loss of employment in US history. 
Since the coronavirus first arrived in the US, over 25 million Americans have filed for unemployment and at least 5.4 million have lost their health insurance.

Currently, nearly half of the US population is without a job. 
The full economic fallout of the coronavirus pandemic has yet to be felt. While limited federal aid helped some Americans stave off evictions, if additional substantial aid does not come within the next 60 days, the United States will face a profound homelessness crisis. 
The additional $600 a month in Federal unemployment insurance ends for all recipients on 31 July 2020, and on August 1 2020 rent and mortgage payments are due while most state-level moratoriums on evictions end. 

Currently, 32% of Americans have missed at least one rent or mortgage payment and are thus primed for future eviction. 
Economic hardship is almost certain to further civil unrest. The Black Lives Matter protests already constitute the largest protest movement in US history, while American police forces have described themselves as under siege, and they have responded with a level of violence not seen on American streets since the anti-war protests of the Vietnam War era, fueling mistrust between large portions of the American population and government. 
The most likely cause of an explosion of American strife will be a contested outcome in the 2020 election. President Trump will likely claim any unfavorable outcome is a result of illegals voting, Chinese interference, "Deep State" collusion, or some other invented means of calling into question the results.
Trump already has prepared his base for rejecting election results on the grounds that mail-in ballots, which because of the pandemic will be common, cannot be trusted.
Should Trump call on his supporters to rally in his defense, Americans may be confronted with a constitutional crisis the likes of which have not been seen since the Civil War.
This piece got picked up and republished in Defense One.
---
What Matt is listening to
Ólafur Arnalds & Alice Sara Ott (The Chopin Project) - "Letters from a Traveler" into "Prelude in D-Flat Major" (they blend the two into one song)
Gregory Alan Isakov, Live with the Colorado Symphony Orchestra (if you only listen to one song, "The Stable Song")
---
What do you think of today's email? I'd love to hear your thoughts, questions and feedback. I might even put 'em in the newsletter if I don't steal it outright.
Enjoying this newsletter? Forward to a friend! They can sign up here. Unless of course you were forwarded this email, in which case you should…
Want a way to send gifts and support local restaurants? Goldbelly's got you hooked up. 
I used this to order scotch delivered right to my door. Recommend.
Thanks to Noom I am down to my college weight, and haven't had to cut out any foods. Noom is an app that uses psychology, calorie counting, and measuring activity to change your behavior and the way you think about food. I'm stronger and healthier than I've been in years. Click on the blue box to get 20% off. 
Want a way to send gifts and support local restaurants? Goldbelly's got you hooked up. 
I now offer personal coaching sessions through Need Hop.
If this newsletter is of some value to you, consider donating. Honestly, I'm not doing this for the money. I'm writing this newsletter for myself, and for you. And a lot of you are contributing with letters and by suggesting articles for me to post. But some of you have asked for a way to donate money, so I'm posting my Venmo and PayPal information here. I promise to waste every cent you give me on having fun, because writing this newsletter for you is some of the most fun I've had. Venmo me at @Jason-Stanford-1, or use this PayPal link.